We understand that not everyone has the time or expertise it requires to groom his or her own pet. Let our professional, highly trained groomers with over 20 years of combined experience do it for you. Our groomers limit the number of clients they see on daily basis so that they can spend quality time with each dog they groom. Another added comfort is most dogs are ready to go home in 3 hours making your time away from your pet as short as possible. Appointments are scheduled in advance. We appreciate a 24 hour notice of cancellation.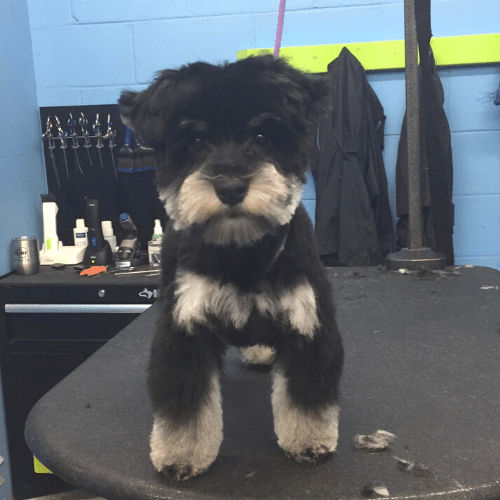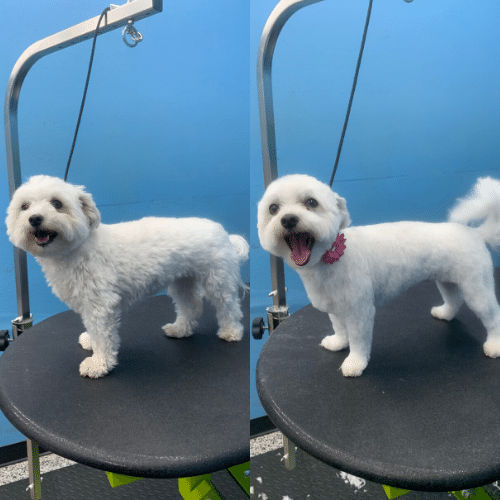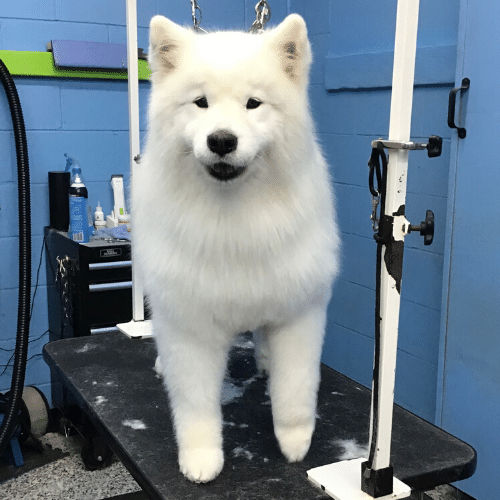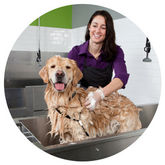 Full-Service Grooming
Bring your dog in today for our full-service grooming! Service includes: a fresh haircut, nail trim, sanitary trim, and ear cleaning.
Add ons:
Teeth Brushing
Anal Gland Expression
Hot Oil Treatments
Shampoo Upgrades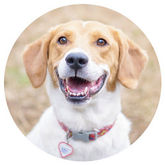 Bath & Brush
Our bath service includes shampoo matched for your pets' coat type, leave in conditioner, brush out, nail trimming and filing, and ear cleansing.
Add ons:
Shed Less Treatment
Hot Oil Treatment
Anal Gland Expression
Shampoo Upgrade
Teeth Brushing
Puppy Polish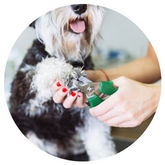 Nail Trimming
Did you know properly trimmed nails are important for your dog's feet, nails and gait stability? And they can also save your hardwood floors. Bring your pet to Dirty Dog every 4-6 weeks for a professional nail trim.
We're proud to offer dog nail trimming and grinding. Not all of our staff are trained on how to tend to your pup's paws so please be sure to check with us before heading over. Proof of rabies vaccination is required.
Before you bring your dog in, please fill out this registration form with a copy of your dog's rabies vaccination. Proof of rabies vaccination is required. Registration Form
WHAT Berlin CUSTOMERS ARE SAYING
We love our customers from Berlin areas around East Berlin, Berlin, Kensington, New Britain, Cromwell, Newington, Southington, Wethersfield, Rocky Hill, Middletown, and West Hartford.
Come visit our pet supply store in Berlin, CT specializing in quality food, treats, and supplies for dogs. We also offer dog grooming and a self serve dog wash.